1
121005 Minho
Started by
nikitz
, Oct 05 2012 05:31 AM
You cannot reply to this topic
#26
OFFLINE
Posted 19 January 2013 - 07:22 AM
with TVXQ..they totally caring hyung..they caring 2 SHINee members..
♥♥SHINee World is My World♥♥
---
#27
ONLINE
Posted 05 March 2013 - 04:25 AM
Awwww....Minho is just so sweet & loving.
He has a close friendship with Changmin.
All of them are very supportive to each other. I miss their moments with DBSK.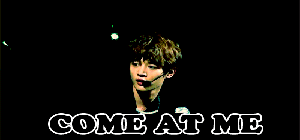 [YOU CAN NEVER MAKE THE SAME MISTAKE TWICE...BCOZ THE SECOND TIME YOU MAKE IT, ITS NOT A MISTAKE, ITS A CHOICE]
---
---
---
1 user(s) are reading this topic
0 members, 1 guests, 0 anonymous users
SuikaTheBlin...

:

(22 May 2013 - 01:16 PM)

Morning~

Masu

:

(22 May 2013 - 01:07 PM)

o uo

Pollychrome

:

(22 May 2013 - 12:52 PM)

Meow

MahyaShawol

:

(22 May 2013 - 11:56 AM)

Hi !~~~

agashiclaire

:

(22 May 2013 - 09:45 AM)

GOD BLESS;-)

agashiclaire

:

(22 May 2013 - 09:45 AM)

good night to all SHAWOLS;-) muahhhhhhhhhhhhhh

diyanitanggun

:

(22 May 2013 - 09:44 AM)

yep

dubu_kean

:

(22 May 2013 - 09:36 AM)

Goodnight guys

dubu_kean

:

(22 May 2013 - 09:32 AM)

A?

diyanitanggun

:

(22 May 2013 - 09:29 AM)

call me A

dubu_kean

:

(22 May 2013 - 09:27 AM)

ahhh thanks very much

MissHolic

:

(22 May 2013 - 09:19 AM)

@kean this will help you so read it http://www.shineee.net/index.php?showtopic=40008&st=0&p=3754841&#entry3754841

dubu_kean

:

(22 May 2013 - 09:16 AM)

HAHAHA okay diyanitanggun <33 hahaha! what can i call you?

diyanitanggun

:

(22 May 2013 - 09:15 AM)

bbcodes?

dubu_kean

:

(22 May 2013 - 09:15 AM)

what's bbcodes mrs.kim?

diyanitanggun

:

(22 May 2013 - 09:15 AM)

your special nickname from me ^^

MissHolic

:

(22 May 2013 - 09:13 AM)

whoever just used bbcodes, don't use them lol shout edited

dubu_kean

:

(22 May 2013 - 09:10 AM)

what keano? hahahaha:) what can i call you?

diyanitanggun

:

(22 May 2013 - 09:09 AM)

hi keano

dubu_kean

:

(22 May 2013 - 09:02 AM)

hi diyanitanggun haha

diyanitanggun

:

(22 May 2013 - 09:00 AM)

halloo

dubu_kean

:

(22 May 2013 - 08:59 AM)

halloo

mint.locker

:

(22 May 2013 - 08:45 AM)

Yuls~ you here?

dubu_kean

:

(22 May 2013 - 08:36 AM)

nice to meet you too <3

dubu_kean

:

(22 May 2013 - 08:36 AM)

Okay unnies! night night both of you! <3

StrawberryKeyk

:

(22 May 2013 - 08:35 AM)

Annyeong everyone . Bye fayme, claud and kean dongsaengs ! SM <3

StrawberryKeyk

:

(22 May 2013 - 08:34 AM)

Ow thanks Kean . Off to Bed ME i followed back ! Thankyooou

faymealexstel

:

(22 May 2013 - 08:33 AM)

Good Night Shawolsss. I'll be flying to my partner, bed :)http://www.omniglot.com/soundfiles/korean/goodnight1_kr.mp3"안녕히 주무십시요 Unnie Keyk and Kean! ♥

StrawberryKeyk

:

(22 May 2013 - 08:33 AM)

Guys, i'm already sleepy . ) lets chat again tommorow ! Thanks SB, i've met another friends here ! Thanks to all ! IloveYoou SHAWOLs

dubu_kean

:

(22 May 2013 - 08:33 AM)

followed @keyk unnie

StrawberryKeyk

:

(22 May 2013 - 08:30 AM)

Mine @strawberrykeyk_

dubu_kean

:

(22 May 2013 - 08:29 AM)

btw, do you have twitter acc unnies?

dubu_kean

:

(22 May 2013 - 08:28 AM)

keyk unnie hahaha!

dubu_kean

:

(22 May 2013 - 08:28 AM)

Wahahaha Little Kean hihihi~ that's cute

StrawberryKeyk

:

(22 May 2013 - 08:25 AM)

Really , that fan was really lucky ?

StrawberryKeyk

:

(22 May 2013 - 08:25 AM)

What about Key ?

StrawberryKeyk

:

(22 May 2013 - 08:24 AM)

Goodnight my dear Gelli ..

StrawberryKeyk

:

(22 May 2013 - 08:24 AM)

wow , that was awesome huh

StrawberryKeyk

:

(22 May 2013 - 08:24 AM)

Hahaha , that's really sounds funny my dear fayme . Onew oppa will be the one to cut the neckof that alive chicken

StrawberryKeyk

:

(22 May 2013 - 08:23 AM)

Nice to meet you too kean

faymealexstel

:

(22 May 2013 - 08:19 AM)

Yeyyyy, Little Kean

dubu_kean

:

(22 May 2013 - 08:17 AM)

@fayme ahhh.. hahaha! I will call you unnie

faymealexstel

:

(22 May 2013 - 08:17 AM)

Winner of KBS Photo Contest is from the Philippines. I envy her, she'll be going to Seoul, Korea

dubu_kean

:

(22 May 2013 - 08:17 AM)

Night Geliiibean

faymealexstel

:

(22 May 2013 - 08:14 AM)

GoodNight @Geliiibean

faymealexstel

:

(22 May 2013 - 08:14 AM)

Im 16yrsold Kean

faymealexstel

:

(22 May 2013 - 08:14 AM)

Hahha, uhm unni. can i ask about Key? xD

Geliiibean

:

(22 May 2013 - 08:13 AM)

Goodnight my dear Shawols <3

faymealexstel

:

(22 May 2013 - 08:13 AM)

Hahahah not that active unni, i just recently used my twitter and i've been following SHINee and some KPop artist. Then some Koreans followed me xDD

dubu_kean

:

(22 May 2013 - 08:13 AM)

@keyk unnie. yep I'm @yeanyeags there