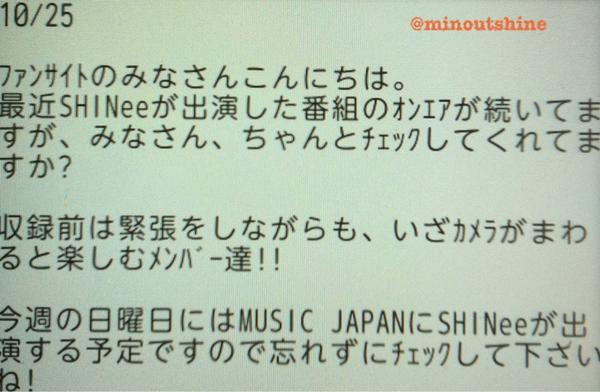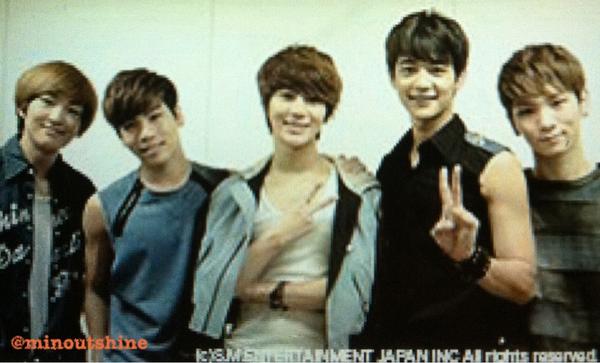 Hello, fansite readers.
SHINee has been on variety shows
continuously. Has everyone been checking them out?
Even though we were really nervous before the recording, the members are having lots of fun in front of the camera now!!
Please don't forget to check SHINee out on this Sunday's MUSIC JAPAN because it's set!

Source: SHINee's Japanese fansite (available only to J-fans), @minoutshine

Translated by: ryokimayuu @ shineee.net