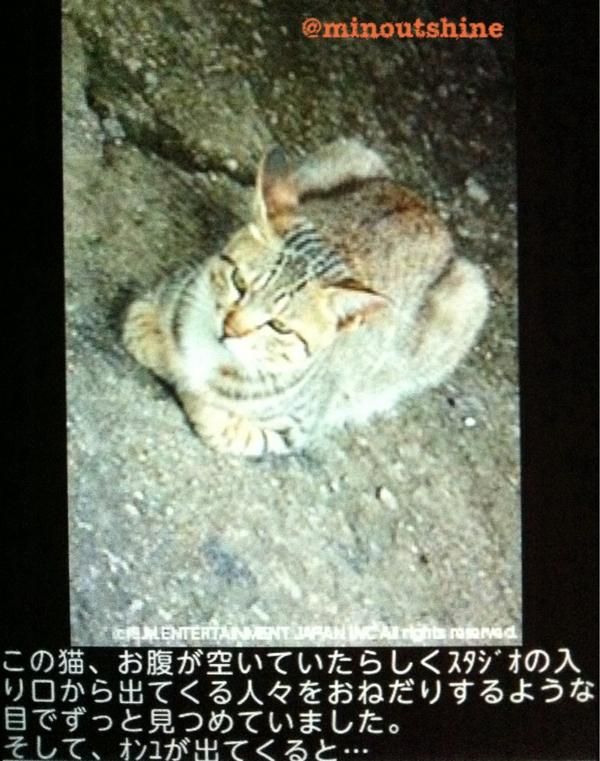 This cat seemed to be hungry as it pestered people with its eyes all the time when they were coming out of the studio's entrance.
And then, when Onew came out...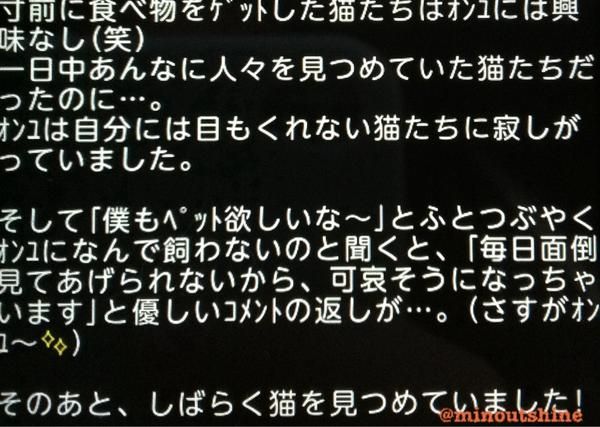 The cat that had just been fed just wasn't interested in Onew (laugh).
Even though it had been glaring that much to every single person for the whole day...
Onew felt lonely since the cat didn't even take a look at him.
And then he suddenly mumbled, "I want a pet too~" When asked why he didn't keep any, "I can't take care of it every single day, it would be a pity for the pet," was the kind answer that he gave. (Just as expected from Onew~)
After that, he kept gazing at the cat for a while!
Source/Credit:
minoutshine
Translated by:
red @
shineee.net